Our last post, Group Health Insurance: Notice of Coverage Options, also included in our lattest Expriva News, rose a huge contraversy. Many of you emailed us with a lot of questions. One of the most frequently asked questions was: What is a full-time equivalent (FTE) employee?
According to Obamacare Facts (www.obamacarefacts.org):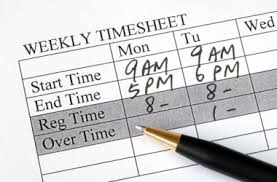 Employees who work at least 30 hours per week or whose service hours equal at least 130 hours a month for more than 120 days in a year are considered full-time.
The IRS (www.irs.gov) recommends this calculation to determine the number of FTE employees in your company:
Add up the total hours of service for which the employer pays wages to employees during the year (but not more than 2,080 hours for any employee), and divide that amount by 2,080. If the result is not a whole number, round to the next lowest whole number. (If the result is less than one, however, round up to one FTE.)
Also, HealthCare.gov offer a calculator: https://www.healthcare.gov/shop-calculators-fte/. Even though, it was intended to determine if your company qualifies for SHOP, it can help you find out the total number of FTE employees, specially if you employ several part-time or seasonal employees.
Too confused? Don't worry, give us a call and we'll help you!
All content provided on this post is for informational purposes only. While Expriva.com strives to make the information on this website as timely and accurate as possible, our company makes no claims, promises, or guarantees about the accuracy, completeness, or adequacy of the contents of this blog, and expressly disclaims liability for errors and omissions in the contents of this site or found by following any link on this site.