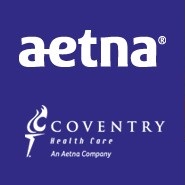 Aetna has announced that effective January 1, 2016, will be changing Affordable Care Act (ACA) compliant small group health benefit plan designs.
According to a communication letter sent last week, some Aetna and Coventry 2015 ACA compliant plans in Florida will be discontinued and replaced with new 2016 plans. This means that if your employer is offering health insurance through Aetna or Coventry, a new health plan may need to be chosen.
Advanced notice will be given to employers of this health benefit change. Aetna will start sending letters in October 2015 for small groups with 1/1/16 renewal dates, and continue each month through 2016.
Available plan health options for employer groups will be explained in a renewal packet. The packet will be distributed prior to the renewal effective date. Note, current small group health plan designs will stay the same until the policy period ends. If a change is needed, it will take place upon renewal.
If you have any questions about your Aetna or Coventry small group health plan, please contact us and we will be happy to help you out.